Top Thai
8510 4th Ave, Brooklyn, NY 11209
Order now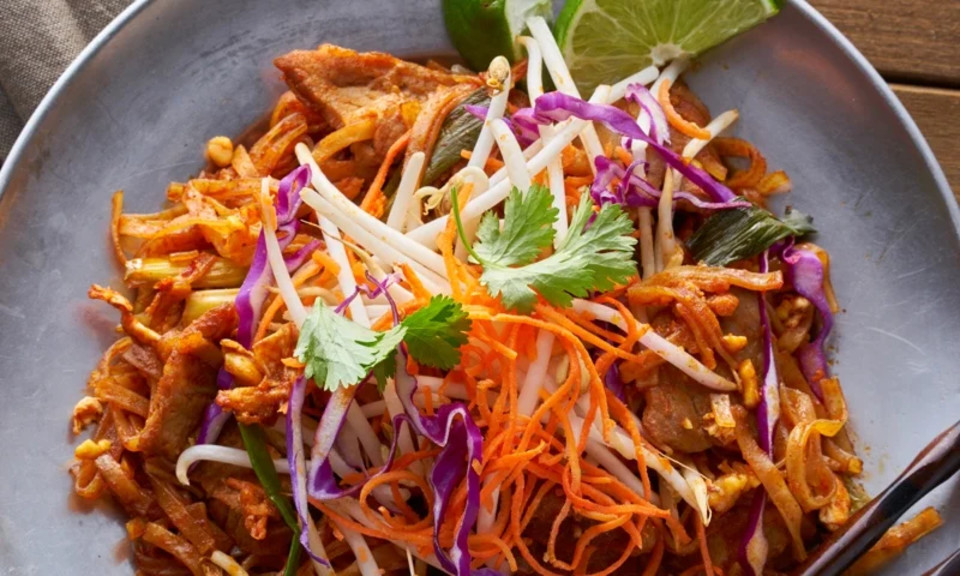 Desiree
Great noodles, great thai iced tea, great veggies (fresh & not over cooked like many in dishes from other asian restaurants in the area), always on time if not early!! Great dumplings. Great curry. Favorite local thai delivery!!
Sanatra
Love this place , very authentic dishes with amazing flavor. Seems they may have switched owners. The staff is a little ehhh but overall I love it here , decor is great and they allow you to BYOB which is the icing on the cake.
sulaiman
I've ordered from many other Thai places but nothing beats top Thai! They are always on time and the meal is prepared correctly. Best Thai place in bay ridge!
Michael
Delicious fresh food and it was delivered in about 20 minutes! The Thai iced tea was absolutely scrumptious, we'll be ordering again soon!!!!
Aviva
I wat an excessive amount of Thai food and this is my favorite in Bay Ridge. Been going since it opened and it's, honestly, only improved.
Cassandra
DELICIOUS!!! My husband and I have ordered from here a few times and everything is amazing. The Curry Puffs and the sauce they come with is incredible! I wish there were more than 4 per order because I want to never stop eating them! The Green Curry Fried Rice is phenomenal. So far we've had their Panang Curry and Red Mango Curry - both are amazing! We plan to keep ordering until we've tried most things on the menu! I'm hopeful that everything will be as good as what we've tried so far! :)
Rachel
Best authentic Thai in the neighborhood. The majority are Chinese-owned and operated - that and Bay Ridge's historical tendency toward bland food is reflected in the food. Delivery is prompt and courteous, the food arrives hot, and my order is always accurate. The "mild" option does have a bit of heat to it, but if you ask for "extra mild," it will be very tame. I only wish the lunch menu was available via Seamless.
Anniken
Their Pad Thai is amazing, as is their Thai Iced Tea. (Though it can be a little bit too sweet sometimes.) I've ordered from this place dozens of times, and I usually receive my food before their estimated delivery time. They have never been late, and they have also never messed up any of my orders.
Brian
Never had a bad dish from this place. Try something interesting you normally wouldn't steer towards. Pad See Ew is my favorite, the curries are great as well. I think they have the best chicken satay I've ever had as well. My only knock is sometimes they skimp on the shrimp, but who doesn't...
Michelle
Best thai food in the area! Hands down one of the best chicken tom yum(lemongrass soup) that I have had here in NYC. See Ew is on point, and the curry puffs are a must! The ambiance isn't great, but delivery times are quick, so just take the food and eat at home. Otherwise, A+ thai food spot.
About us
Asian, Dinner, Lunch Specials, Thai
Today

Delivery: 12:00 PM - 9:30 PM

Takeout: 12:00 PM - 9:45 PM

Delivery

Monday:

12:00 PM - 9:30 PM

Tuesday:

12:00 PM - 9:30 PM

Wednesday:

12:00 PM - 9:30 PM

Thursday:

12:00 PM - 9:30 PM

Friday:

12:00 PM - 9:30 PM

Saturday:

12:00 PM - 9:30 PM

Sunday:

12:00 PM - 9:30 PM

Takeout

Monday:

12:00 PM - 9:45 PM

Tuesday:

12:00 PM - 9:45 PM

Wednesday:

12:00 PM - 9:45 PM

Thursday:

12:00 PM - 9:45 PM

Friday:

12:00 PM - 9:45 PM

Saturday:

12:00 PM - 9:45 PM

Sunday:

12:00 PM - 9:45 PM